Invented more than a century ago (1873, hat tip to Mr. Levi Strauss), blue jeans have evolved from humble origins into an American wardrobe staple. They're a fixture for yardwork, office work, a night on the town and running errands. And today, they can work for almost every body type.
From straight, stiff beginnings, modern jeans are now sold in styles ranging from boyfriend to bootcut, skinny to stovepipe, and tapered to relaxed. They are designed for utility, style and comfort—the latter being a relatively new selling point, thanks to petrochemicals.
How did petrochemicals advance blue jeans?  
It may not be a household name, but a petrochemical called toluene opened up a new world of denim options for wearers of all shapes and sizes.
Toluene makes spandex, and the addition of spandex is what perfected starchy denim blue jeans with a little "give" and lot more flexibility to move with wearers of all body types and activity levels.
How do stretchy jeans represent progress?
Science aside, jeans with a bit of stretch deliver comfort and polish and they can work for every figure — providing durability and a range of confidence-boosting fit and style options for everyone.
With all the directions people are pulled in today, consumers are looking for clothes that move with them and work for their bodies. Toluene makes it possible.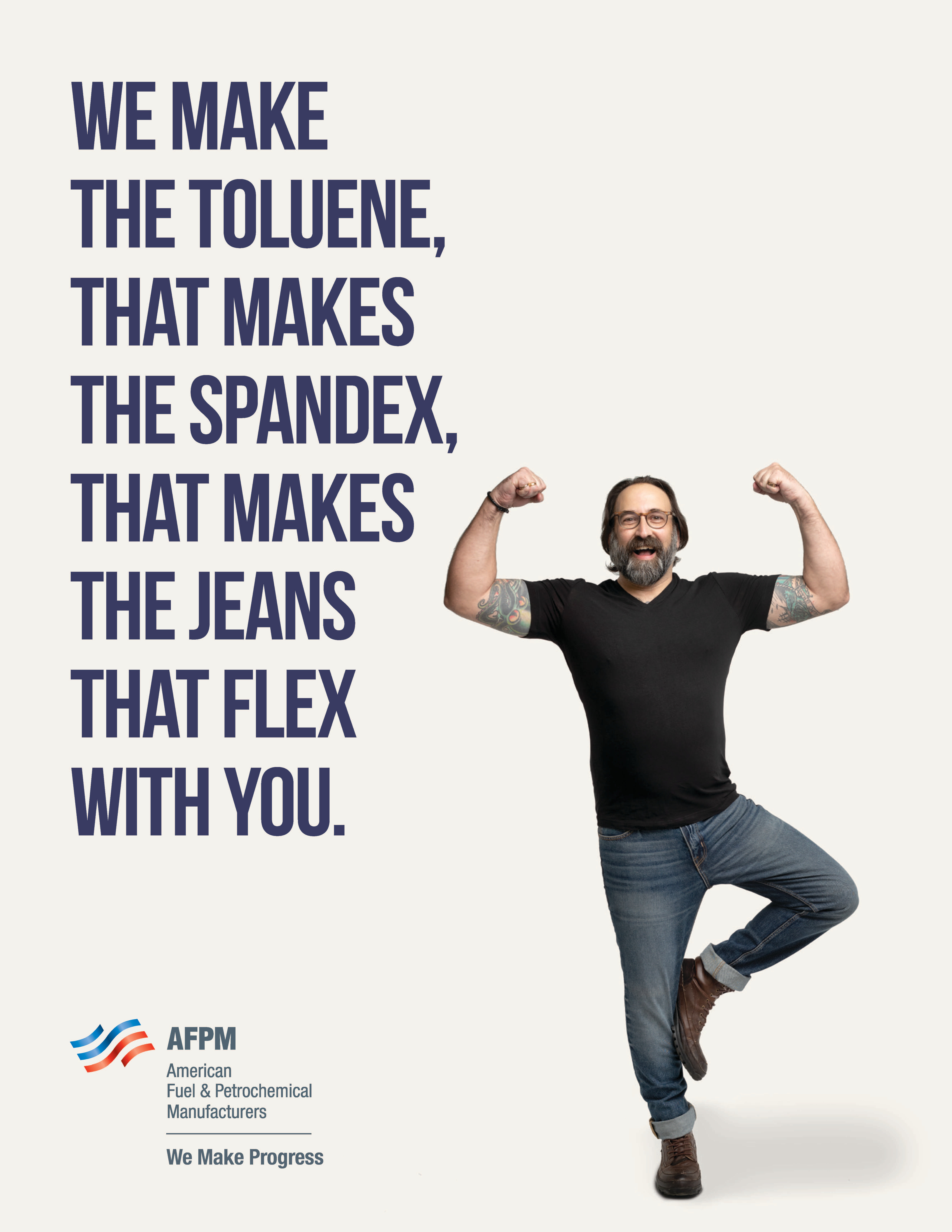 Learn more about how U.S. fuel and petrochemical manufacturers are making life easier, safer and more productive at www.WeMakeProgress.org.